Recently, I had the pleasure of being a Creative Director on a project for ESPN.  One of the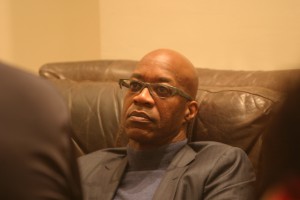 shoots highlighted Olympian Edwin Moses whose domination over the hurdles includes a 122-race winning streak, having smashed his own World Record four times.  It's unheard of that an athlete can maintain such a legacy for almost a decade (9 years, 9 months, and 9 days to be exact!) but Moses managed to do so.
These facts are fascinating and interesting, but it's the source from which legends are borne which intrigues me most about human beings.   Behind all the accomplishments and accolades, the gold medals and news articles, there stood an elegant man.  Elegant in deed and character, Edwin Moses is the type of man you listen to because he doesn't have to speak loud to get his point across.
Having been the son of a Tuskegee Airman, he learned discipline early on. Discipline that would see him through his studies as an engineering student at Morehouse College.  Discipline that would allow him to transition post-Olympics to a career in investment banking.  Discipline that would make him the Chairman for the past 11 years of the Laureus World Sports Academy, an organization helping young people around the world through sports.
I am not alone in my admiration.  In 2011, UNESCO awarded Moses for his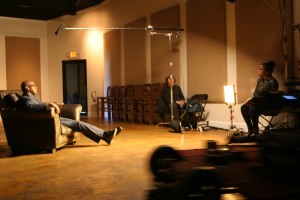 "outstanding social achievements."  The other awardee during the ceremony was former president of the Soviet Union, Mikhail Gorbachev.
Edwin Moses is the type of man who, when you are around him, makes you want to be a better person.  Perfect he is not.  However the way in which he has used failure and adversity is a study in character.  Not bad for a skinny boy from Dayton, Ohio.  Congratulations, Dr. Moses.
Click on the link below to see the spot.  Producer – Diane Houslin.  Creative Director – Lana Garland.  Director – Chris Perkins.